Download the book '7 Key Numbers You Really Ought To Know' written by Lenah Oduor completely free of charge. It has helped dozens of people grow their business and avoid many of the pitfalls that cause so many new businesses to fail.


Founded in 2013, our aim is to give business owners assurance and peace of mind that their tax and accounting affairs are looked after so that they can get on with building a successful business. We are a team of qualified accountants and you can rely on our expertise to take your business to the next level. We will save you time and money by ensuring your accounts are up to date and your tax liabilities are kept to a minimum while supporting you to reach your business goals. We work with different forms of businesses including limited companies, sole traders, charities and self-employed individuals in the UK. We use modern technology giving you the advantages of a fast and efficient system on any mobile device

gHawk Accounting
Our Core Values
Pursuit of Excellence
We seek to transform something good into something exceptional.

Focus and Dedication
We work with integrity and follow through on our aims.

Building Synergy
We form strategic partnerships and together create a whole that is greater than the sum of our parts.

Work Life Balance
We value the whole person and recognise success is both business and personal

Showing Gratitude
We share knowledge and resources to empower others out of what we have received, we give.

The Team
Our business model is based on integrity.    Straightforward and honest.   We do what we say we'll do!
Lenah
Accountant and Business Adviser
My role is to ensure we deliver excellent outcomes for our clients.
Connect with me on LinkedIn
Ela
Accounts Assistant & Quickbooks Expert
My role is to ensure efficient flow of data and information between clients and the practice.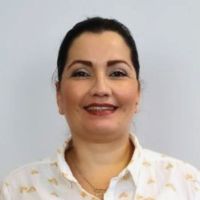 Violepsa
Accounts Assistant & Xero Certified Advisory
My role is ensure client records are updated accurately and in a timely manner.
Joy
Creative Executive & Canva maestro
My role is to create and share informative tax and accounting content to small and medium sized business in an innovative way.

gHawk Accounting
Our Vision
OUR VISION OUR VISION IS TO PROMOTE A 360-DEGREE FINANCE MODEL GIVING SMALL BUSINESSES TOTAL CONTROL OF THEIR FINANCIAL CIRCUMSTANCES. THE 360-DEGREE MODEL LOOKS AT THE KEY AREAS WHICH AFFECT THE FLOW OF MONEY IN AND OUT OF YOUR BUSINESS AND ASKS CRITICAL QUESTIONS TO EXPLORE EACH AREA AND ASSESS YOUR PERFORMANCE.
Customers
Looks at the value you provide to your customers and how you are rewarded.
Staff
Looks at staff contribution to business goals.

Growth
Looks at the vision you have for your business and how this is implemented. 

LEADERSHIP AND BOARD OF DIRECTORS
Looks at how the board of directors makes decisions to impact business strategy.

SUPPLIERS
Looks at the key partnership and value exchange.
KpI'S
Looks at measuring performance.
Systems
Looks at processes and use of technology to improve effectiveness and efficiency.
Reports
Looks at the result of your business activities and presents this internally to the board of directors or externally to regulatory bodies.